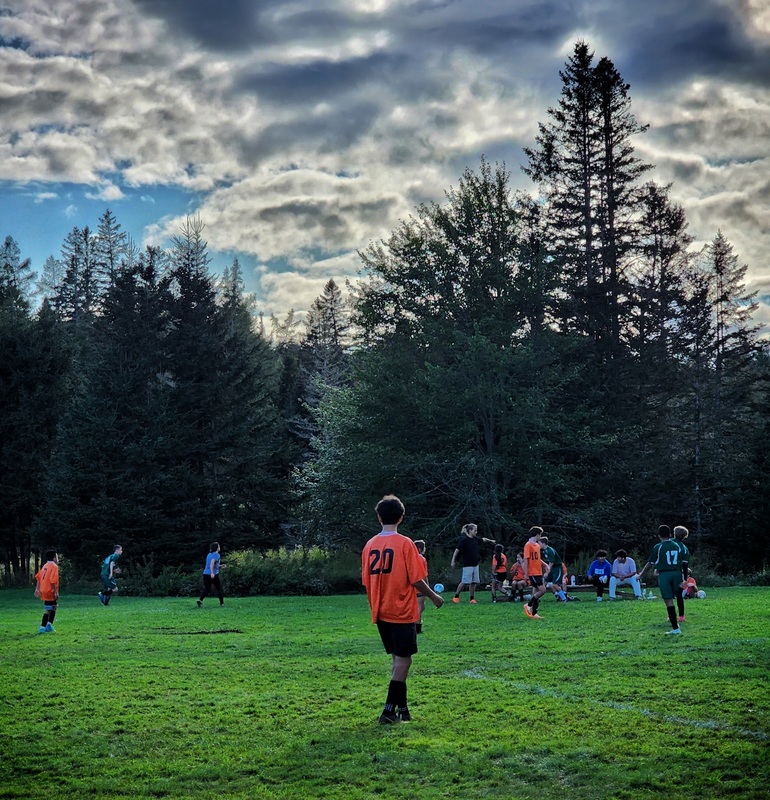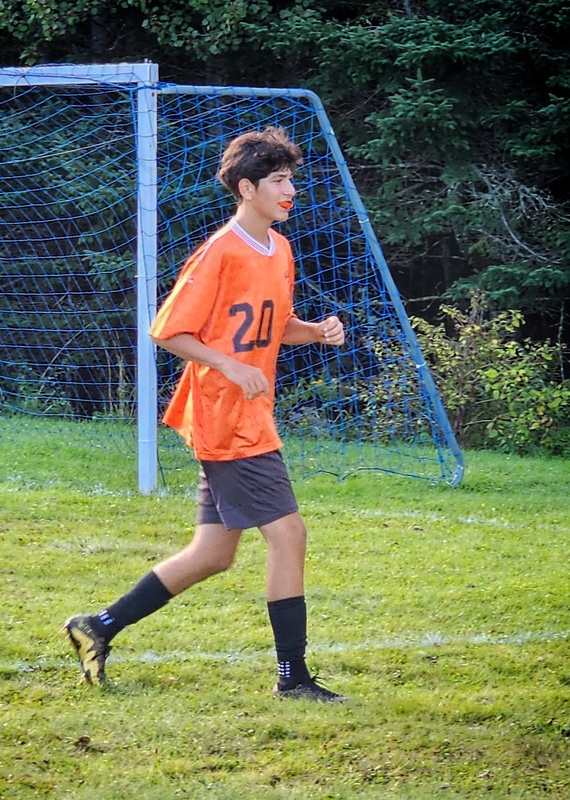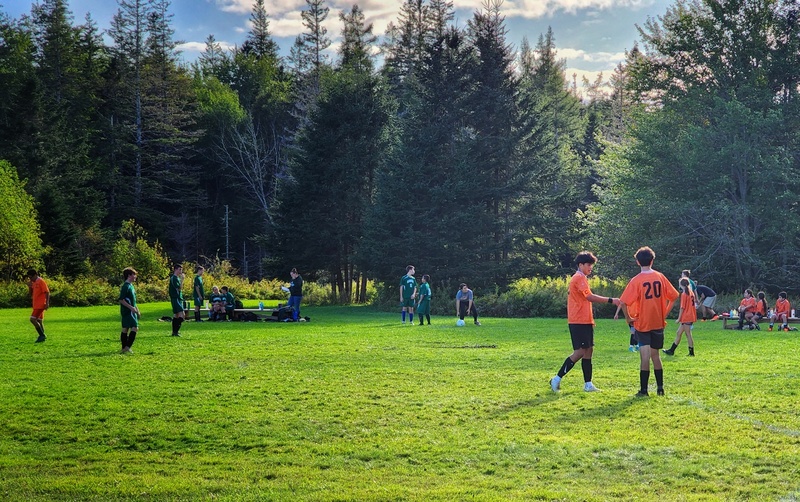 MES Soccer Game #1 Summary: On a slick, wet field at Milbridge Elementary School, the Milbridge Soccer Team had four different players score goals, as they withstood the comeback effort of Harrington Elementary by a final score of 4-3.
The score sheet opened in the 8th minute when Burren Absalom put home the loose ball after a corner kick taken by Ryan Pantoja Medina (1-0).
Edgar Paniagua Ortiz doubled the Milbridge lead on a counter attack, slotting the shot into the lower left corner of the net (2-0).
Braydin Kennedy dropped a beautiful through-ball pass to Ryan, where he finished the run with a smooth goal to the left corner, making the score 3-0 at the half.
Harrington came out in the second half with great hustle, which led to #2 scoring on a rebound (3-1).
Braydin ended up scoring the eventual game winning goal as he drove down the right side of the field and finished strong to put Milbridge up 4-1.
However, Harrington showed resilience and stamina in the second half, as #2 scored with the 3rd period winding down (4-2), followed by a beautiful goal with 5 minutes remaining in the game by #13 (4-3). The Milbridge defence, led by fullback Anthony Castro & goalie Hayden Lovejoy, were able to hold off an energetic Harrington attack to open the season with a 4-3 victory.
The Player of the Game for Milbridge was #10 Braydin Kennedy, who tallied an assist, the game winning goal, & played the full 60 minutes.