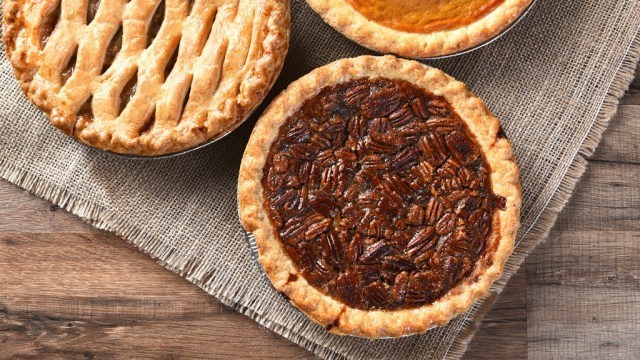 PIE Night - March 17
Lisa Emerson
Wednesday, March 04, 2020
Attention Junior and Senior Parents & Students:
You are cordially invited to attend
Narraguagus Jr/Sr High School's
14th Annual
P.I.E. NIGHT
(Promoting an Individual's Education)
When: Tuesday, March 17, 2020
Where: Narraguagus cafeteria
Time: 6:00-8:00 p.m.
We will be serving PIE, of course, and students will sign up for a huge assortment of prizes—including a scholarship!!
All Students & Parents will attend two sessions (not necessarily the same ones)
SESSIONS MAY INCLUDE:
Alumni Panel
Seniors: Advice from recent alumni on the twists & turns of life after high school.
Financial Aid Planning
Juniors: A representative from the Finance Authority of Maine will be here to discuss financial aid plans.
Community College Options
Juniors: Find out why Community College enrollment continues to grow in Maine.
Military Options
Juniors & Seniors: How can the military help you pay for your education and other options.
Hire Me!
Juniors & Seniors: Find out what is needed for successful resume writing, job applications & interviews. What do companies REALLY want?
Student Checking Account
Seniors: Just because you are miles away, doesn't mean you have to leave your hometown bank behind. Come listen to the exciting new features including online and mobile banking options for students.
Support Services
Juniors & Seniors: Rather in college or on the job, where do you go if you need help with specific things?


Past PRIZES that have been given out at P.I.E. Night:
Tractor seats (value $50)
Keurig & accessories (value $160)
Printer & Ink (value $85)
(2) 3-Drawer Carts with supplies--
(boy & girl winner/value $115 each)
(2) Laundry Baskets with asst. items
(boy & girl winner/value $150 each)
Many other smaller prizes may include:
T-Shirts, Sweatshirts, Hats, Travel Mugs, Coffee Cups, Water Bottles, etc.